Product overview
Advanced cleaning technologies for pools 10-20m in length::
Intelligent, self-adjusting software ensures optimised coverage for any size or shape pool.
Effective surface scrubbing system.
Reliable dirt and debris collection.
Precise water line cleaning effectively removes oily layer build-up.
Cleans floors, walls and waterline.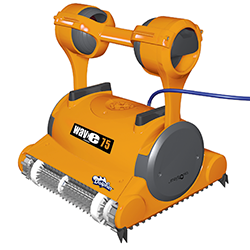 Dual Filtration Porosity
Dual-level filtration system covers all pool conditions. Ultra-fine cartridge for day-to-day cleaning collects fine dust particles. Wide-mesh net collects leaves and rough debris. Cable Float with Battery Indicator
Swivel
Dolphin's swivel cable eliminate tangled cables The swivel ensures that the cable stays free and clear, allowing for complete pool coverage.
Floors, Walls and Waterline
Scrubs, brushes, vacuums and filters the entire pool. Obstacle escape mechanism enables continual, intervention-free operation.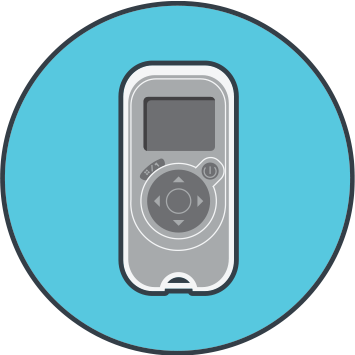 Remote Control
---
Remote control with selectable cleaning programs and manual navigation.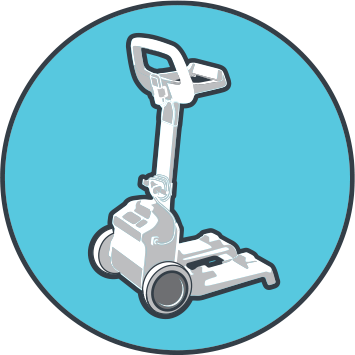 Caddy
Multipurpose caddy with auto cable release
---
Transports the robot and automatically releases just enough cable to reach the far end of the pool, preventing kinks and tangles, simply crank the reel to neatly rewind the cable.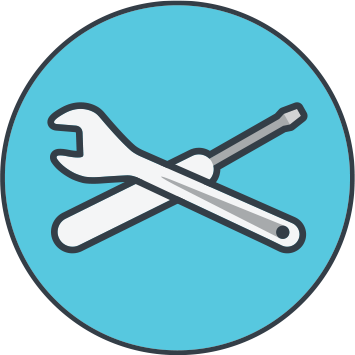 Express repair
Fast fix, easy repair
---
Save precious time and minimize interruption with easy access and simple repair – technician mode allows diagnosis and service at poolside via a built-in interface with USB connection.
Peace of mind
Nobody knows robotic pool cleaners like Maytronics – the company behind industry-leading Dolphin robots. For more than 30 years, we have been developing robotic cleaning solutions for the world's swimming pools. Starting in 1983, we pioneered automated electronic pool cleaning technology. Today, Maytronics remains the market leader, continually setting new standards for technological innovation, design and reliability. In everything we do, we strive to make pool owners' and users' lives easier and more enjoyable. Our goal: to enable an exceptional experience of a pure, clean, safe, and relaxing pool.

201,293,488,320 Cubic km of water filltered

Over 1,000,000 robots sold

In more than 46 countries
All designed with the safest electrical components in the industry.
Dolphin WAVE changed my business completely.
With this fully automated solution, my staff can focus on other tasks,
with full confidence that the pool water will be left clean and hygienic after every cleaning cycle."